At the end of orthodontic treatment, you can expect a symmetrical, attractive smile. However, once your braces are removed, you will enter the retention stage of orthodontic treatment, which is vital to maintaining your results. A retainer is a device that prevents teeth from migrating out of alignment. Once you no longer require orthodontic hardware, Dr. Mark Tall can provide you with a custom dental retainer at his Idaho Falls, ID, practice. Schedule a consultation today to learn more.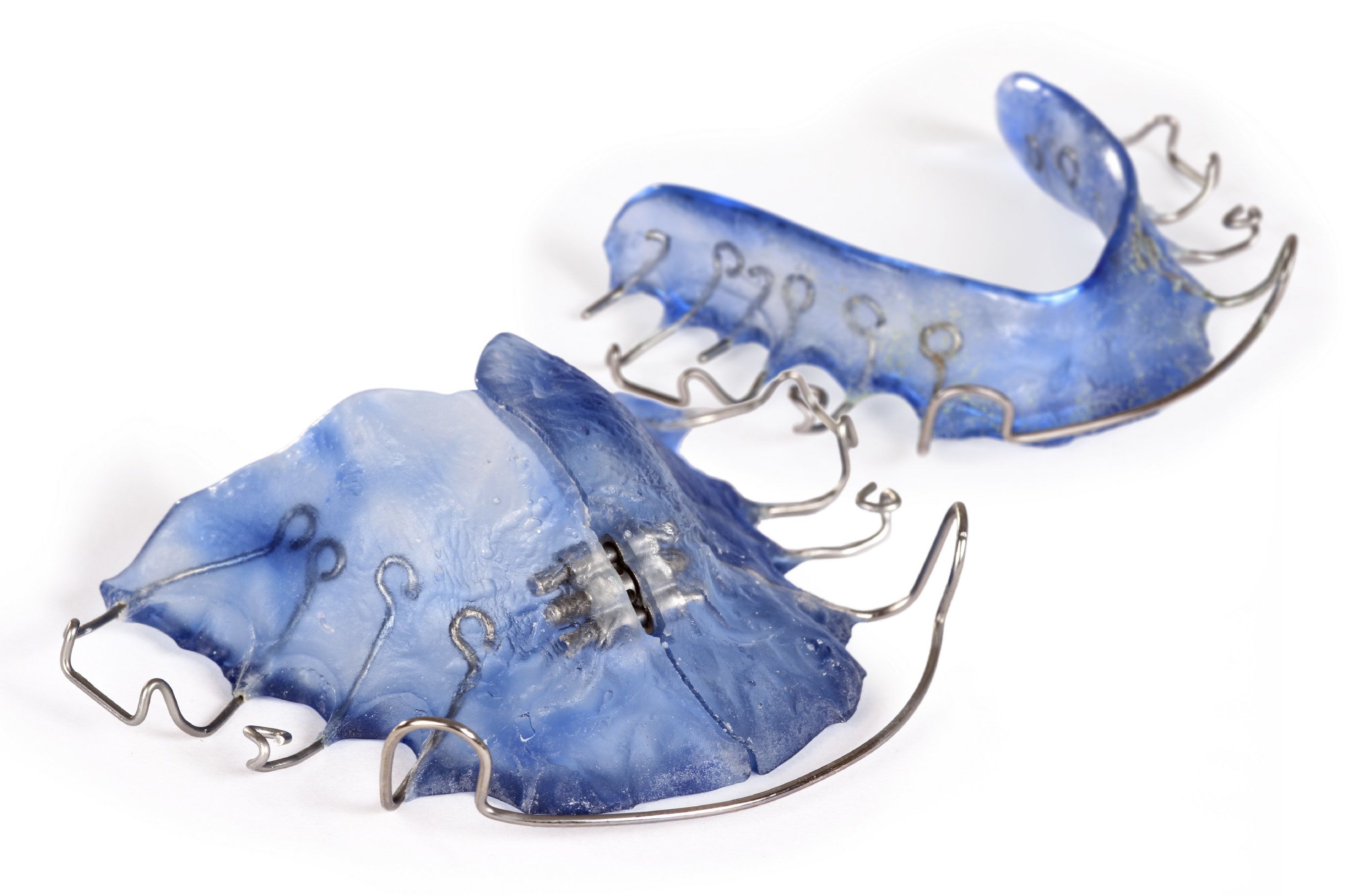 Types of Retainers
There are several different types of dental retainers, and Dr. Tall will recommend the right one for you based on your unique needs.
Traditional removable retainers are made of an acrylic base, with steel wires to hold teeth in position. The base can be fabricated in a variety of fun colors. These appliances are removable, making them incredibly easy to clean.
Clear removable retainers are fabricated from transparent acrylic, molded to the proper position of the teeth. While clear retainers are practically invisible, patients must take care not to allow heat to warp the appliances. Like traditional removable retainers, clear removable retainers are easy to clean.
Bonded permanent retainers are secured to the back (lingual side) of a few anterior teeth, so they will not shift out of place and cannot be removed. They consist of an acrylic base and steel wires, in most cases. Patients concerned about losing their retainer or forgetting to use it as directed may benefit from a bonded retainer. Since it is a fixed appliance, a bonded retainer is more difficult to clean.
You and Dr. Tall will decide which type of retainer is the best fit for your needs, so you can enjoy your straight teeth and beautiful smile for many years to come.
Use, Care, and Maintenance
You will initially need to wear your retainer at all times. When Dr. Tall deems it appropriate, you will be cleared to wear your appliance only at night. Adults may need to wear their retainer indefinitely. Orthodontic retainers and appliances generally last two to four years before requiring replacement. Patients should diligently brush and floss twice each day, and keep their retainer clean. When not in use, a removable appliance must be cleaned, dried, and stored in the appropriate container. If your retainer is lost or damaged, you should seek an immediate replacement. Failure to wear your retainer as directed could result in teeth shifting out of position, in which case the retainer will no longer fit and you may require orthodontic treatment again. Patients also need to attend six-month exams and dental cleanings in order to maintain their properly aligned smiles.
Schedule Your Consultation Today
Dr. Tall can assist you with a retainer or appliance whether he oversaw your orthodontic case, or another dentist coordinated your treatment. If you have worn braces, you need an orthodontic retainer in order to maintain the results of your treatment. Call our dental office today and schedule a consultation with Dr. Tall. You and he will discuss your lifestyle and decide which type of retainer is the best fit for your needs, so you can enjoy your straight teeth and beautiful smile for many years to come.