Idaho Falls Dentures
Repair your Smile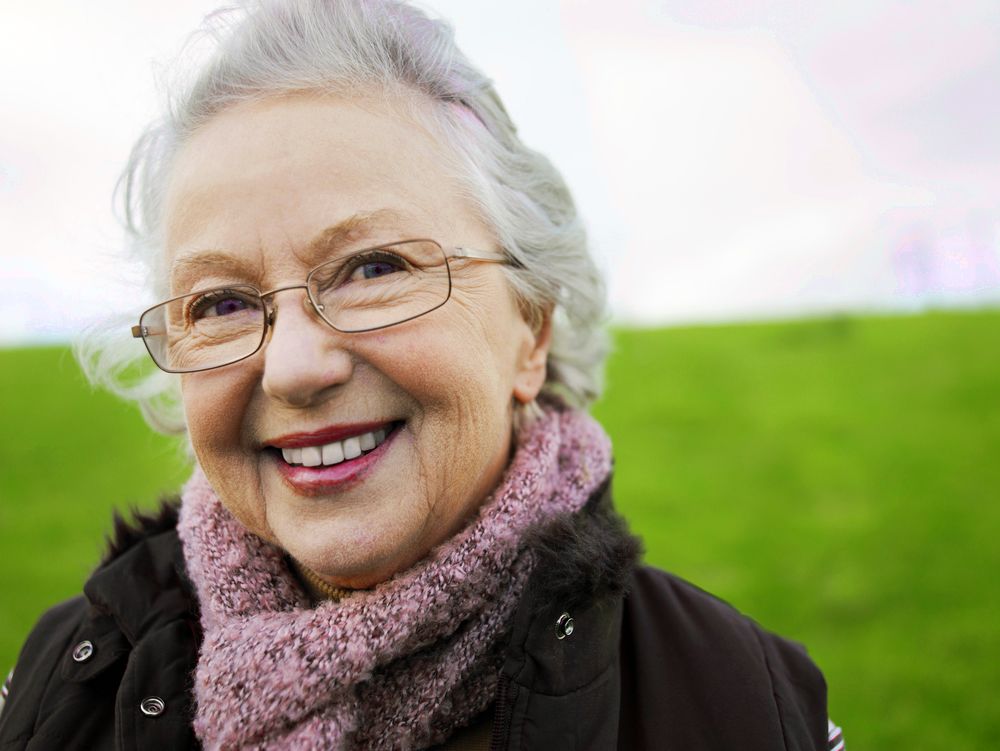 Replacing a single lost tooth or even a small group of teeth with dental crowns or a dental bridge is a convenient and reliable solution. However, when patients come to our cosmetic dental practice having experienced significant tooth loss, these dental restorations may not be a practical solution. Instead, we offer these patients from Ammon, Blackfoot, Rexburg, Shelley, and Idaho Falls dentures. Dentures allow Dr. Tall to replace a large group of missing teeth or even an entire set of missing teeth so that patients can repair the appearance and function of their smile and regain their confidence. We also perform denture repair for broken restorations.
Types of Dentures
There are two primary types of traditional dentures: full and partial. While full dentures replace an entire arch of missing teeth, partial dentures are designed to integrate with any remaining natural teeth. Partial dentures are an excellent treatment option when the remaining teeth are healthy and strong. These prostheses have special dental clasps that attach to adjacent teeth, offering additional stability and support. During a consultation at Sandcreek Dental, Dr. Tall can determine which treatment option is best for you.
Candidates
Dentures are an excellent treatment option for patients who have lost most or all of their teeth. Virtually anyone experiencing significant tooth loss is eligible for this type of prosthesis. Individuals who have only lost a few teeth may be better suited for alternative solutions, such as dental bridges or dental implants.
While full dentures replace an entire arch of missing teeth, partial dentures are designed to integrate with any remaining natural teeth.
Because of the added security, comfort, and convenience of dental implants, we also offer our patients implant-supported dentures. In order to be an ideal candidate for implant-supported dentures, patients must have:
Good oral health
Healthy gums
A strong jaw bone with sufficient bone density
Good oral hygiene habits
Benefits of Dentures
Traditional dentures can provide many benefits for those who are suffering from missing teeth:
Enhanced appearance: Dentures can fill in the gaps left behind by missing teeth and enhance the beauty of your smile. Additionally, this type of prosthesis can replace missing or damaged teeth, support facial structure, prevent further shifting of the remaining teeth, and boost a patient's self-confidence.
Improved function: Missing or damaged teeth can have a negative impact on the ability to enunciate and keep patients from eating a balanced, nutritious diet. Dentures allow you to chew and speak properly.
Affordability: Most insurance plans will contribute to at least a portion of the cost of dentures. We offer CareCredit® financing to help make any out-of-pocket expenses a comfortable fit for your budget.
Dentures Treatment
At Sandcreek Dental, we make the comfort of our patients a top priority. We understand that comfort and security cannot be achieved with poor fitting dental restorations. When designing either partial or full dentures for our patients, we take multiple impressions of the mouth. This is to ensure that we achieve superior fit and comfort for our patients. These impressions, along with specifications for the color of the dentures will be sent to a dental lab for fabrication. We also specify that our dentures be crafted in a horseshoe shape. This eases discomfort for our patients, eliminating an unwanted gag reflex and making it easier for patients to taste and enjoy food. From the beginning of treatment to the completion of the dentures should take between 2-4 weeks.
For our implant-supported dentures, the final restoration will be attached to a series of abutments (typically 6-8 of them) which are secured to dental implants. Dental implants involve the surgical placement of titanium screws that are strategically placed in the jaw bone to anchor dental restorations.
More on this process can be found on our dental implants page. Once attached to these abutments, the implant-supported dentures will be securely in place and capable of resuming a full range of oral functions.
How to Properly Maintain Your Dentures
Once you receive your dentures, Dr. Tall will suggest a maintenance and care routine to help you enjoy the benefits for years to come.
Essential Care
To effectively maintain your full or partial dentures as long as possible:
Remove and rinse your dentures after every meal. This will dislodge and remove loose food particles and debris.
Use caution when handling your dentures. Dentures are durable, but they can become damaged if not handled properly. Avoid bending any plastic or metal clasps when cleaning your denture.
Be sure to clean your gums, tongue, cheeks, and palate after removing your dentures. This will eliminate harmful oral bacteria and remove any denture adhesive. This can be completed using a soft-bristled toothbrush or a piece of gauze.
Brush your dentures every day. This can be performed with a soft toothbrush or a denture brush and a nonabrasive denture cleanser. Be sure to rinse your dentures thoroughly after cleaning them.
Soak your dentures overnight. Dentures will warp if they dry out. To keep them moist, soak them overnight in a glass of denture-soaking solution or water.
Attend routine dental examinations and cleanings. Regular checkups allow your dentist to monitor your oral health and assess the condition of your denture.
Call your dentist if the fit of your denture changes. As the underlying bone structure changes, your dentures may become loose over time. If this occurs, schedule a consultation with your dentist right away.
Things to Avoid
Denture wearers should avoid:
Harsh and abrasive cleaning materials: Avoid strong cleansers, abrasive toothpastes, and hard-bristled brushes. These products can scratch or damage your dentures.
Whitening toothpaste: These products are usually abrasive, and they do not contain any ingredients that can whiten dentures.
Bleach products: Metal components can corrode if submerged in bleach. Additionally, bleach products can weaken the overall structure of your dentures.
Hot water: Keep the water cool or lukewarm when cleaning your dentures, as extreme heat can actually cause them to warp.
Restore your Smile
Do not let tooth loss destroy your smile or your confidence. Dr. Tall can restore your smile and give you back a full set of strong, secure, and durable teeth. Contact Sandcreek Dental at your earliest convenience to learn more about the benefits of implant-supported dentures. We look forward to hearing from you!