Periodontal Care: Maintaining Healthy Gums
If your gums are red or swollen, or if they bleed when you brush and floss, you may be experiencing gum disease. Periodontal care by Dr. Mark Tall in Idaho Falls, ID, can restore the health of your gums and improve your oral health. Left untreated, gum disease increases the risk of heart disease, respiratory complications, and other serious health issues. Meanwhile, gum disease is the main reason that American adults lose teeth. If you are experiencing symptoms of gum disease, or if you need to establish ongoing care with a trusted dentist, please contact us today and schedule a consultation.
Anyone who develops spaces of 3mm or deeper between their teeth and gums should undergo a deep cleaning.
Candidates for Periodontal Care
It is very important to undergo checkups and dental cleanings twice a year. Most dental insurance companies pay for these important preventive visits. During your checkup, the hygienist will examine the spaces between your gums and teeth. Anyone who develops spaces of 3mm or deeper should undergo a deep cleaning to eliminate bacteria from these periodontal pockets and stop gum disease before it escalates.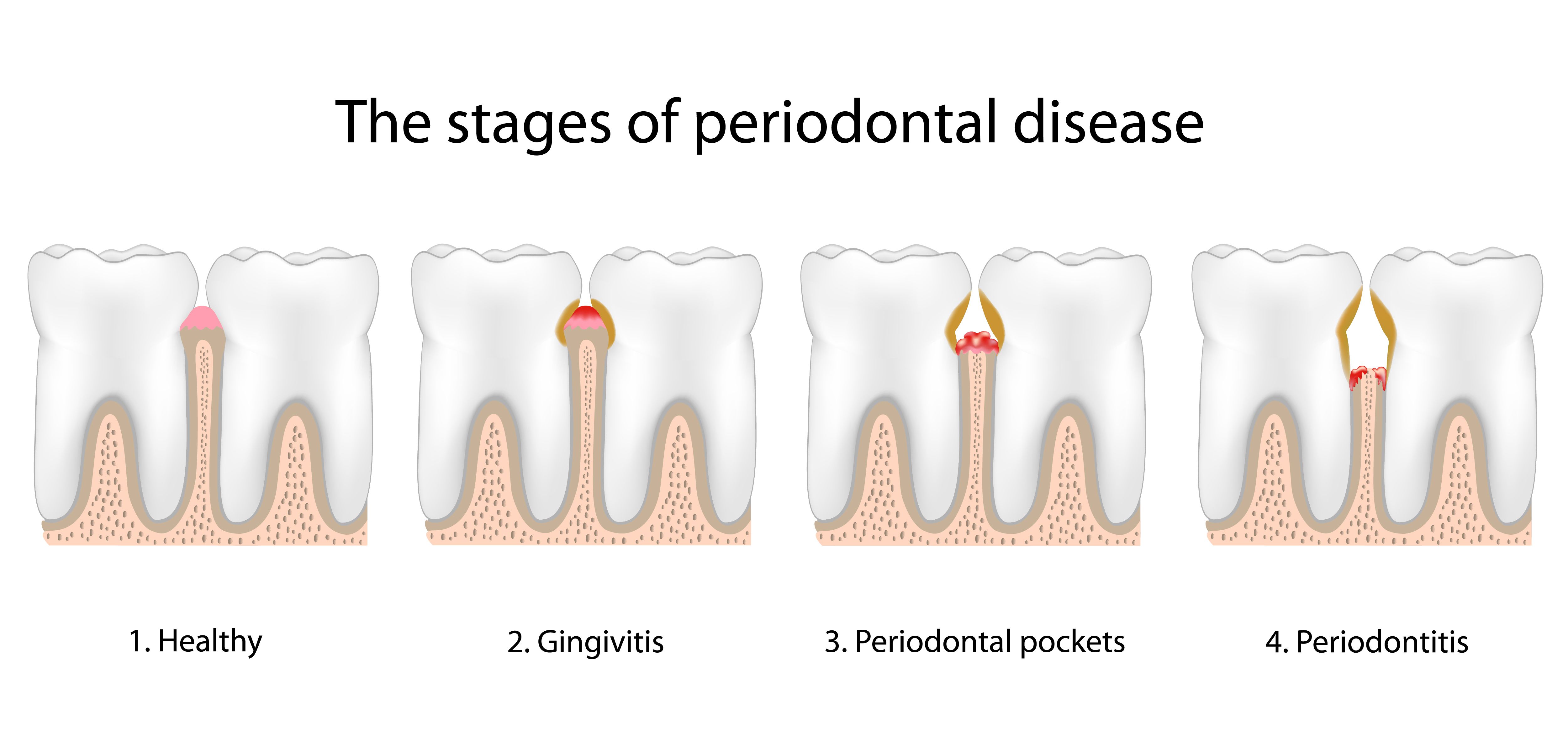 The Deep Cleaning Procedure
A deep cleaning consists of two primary treatments: scaling and root planing. To scale teeth, the hygienist removes all plaque and tartar below the gum line. Tartar occurs when plaque remains on teeth and calcifies into a hard, insoluble substance. Plaque and tartar accumulate on rough areas of the teeth roots. Root planing involves removing rough areas from teeth roots, to reduce the potential for plaque and tartar buildup in the future. Complete scaling and root planing may take two or three dental appointments. Following root planing, we often administer a topical antibiotic to destroy any remaining bacteria.
Periodontal care is a lifelong pursuit. A patient who develops gum disease is highly likely to suffer recurrence, so frequent checkups and cleanings are necessary, along with dedicated daily brushing and flossing.
Early detection of gum disease is crucial. In the case of advanced periodontitis, gum tissue and jawbone tissue dies, and teeth become loose or fall out. At this stage of the disease, a patient will be referred to a periodontist for surgical therapy.
Benefits of Periodontal Care
Undergoing a deep cleaning can help you achieve a "clean slate" in terms of your oral health. In fact, if you brush and floss daily, and continue to attend biannual checkups, you may never need another deep cleaning. With treatment comes the benefit of reducing the risk for tooth loss, osteoporosis of the jaw, related systemic health risks, and halitosis (chronic bad breath). In short, good oral health promotes good overall health.
Learn More during a Consultation
Your oral health has a direct effect on your overall health, and we want to help each and every patient experience all the benefits of healthy teeth and gums. If you are suffering with symptoms of gum disease, or if you need to begin a routine of undergoing biannual checkups, we are here to help you. Contact us today to schedule your checkup.