Precise and Safe Tooth Extractions
Damaged or decayed teeth may require extraction if the tooth can no longer be saved through restorative treatment. Though our first priority is always to preserve and protect your natural teeth, if the need for extraction arises, Dr. Mark Tall can perform safe and precise tooth extractions with minimal discomfort. At Sandcreek Dental, we focus on ensuring our patients are comfortable, and we offer advanced techniques and sedation options to ensure the tooth removal procedure is as pleasant as possible. Dr. Tall can explain the details of tooth extractions at his Idaho Falls, ID, office when you come in for an initial consultation.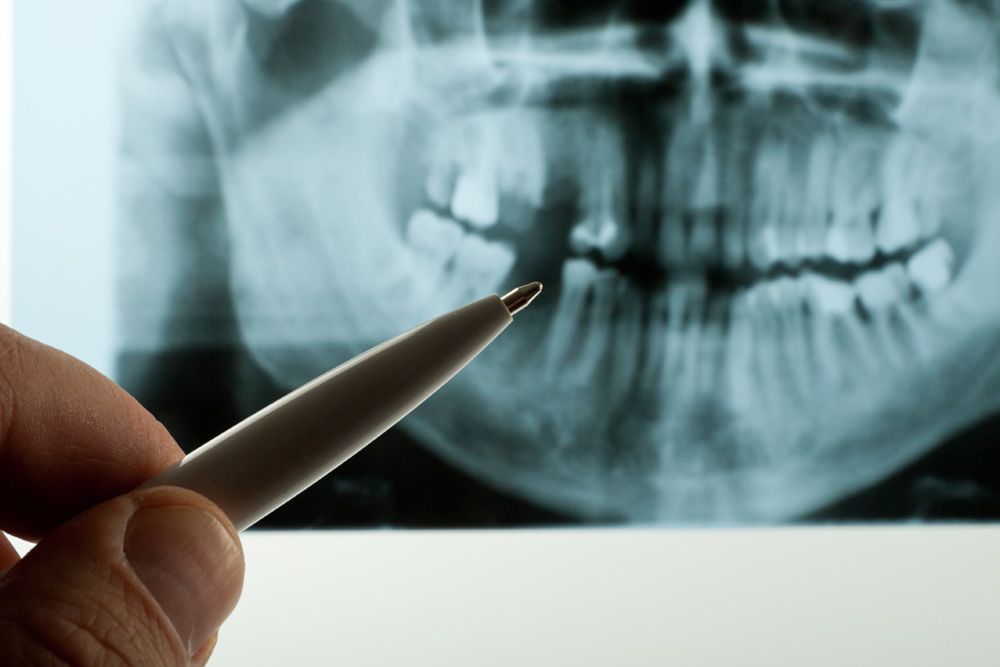 When Does Tooth Extraction Become Necessary?
A severely decayed tooth can pose a danger to your oral health and comfort, as well as surrounding teeth and tissues. The decay can spread to the gums and other teeth, potentially leading to further tooth loss. In such circumstances, tooth extraction becomes necessary if the infection cannot be contained with a root canal treatment or other restorative procedure. Similarly, an extraction may be required in severe cases of periodontal disease or if your tooth has sustained heavy structural damage due to facial trauma or other causes.
Dr. Tall can also remove teeth that have become impacted, such as wisdom teeth. He can also perform extractions if you experience significant crowding or misalignment that is causing pain. In addition, Dr. Tall can also remove teeth to prepare your mouth for restorative treatments such as bridges and dentures, as well as a dental implant-supported prosthesis.
The Tooth Extraction Process
Before a tooth extraction procedure, you will undergo a thorough dental examination to determine the exact location of the impacted tooth. We use innovative diagnosis tools including x-rays and an advanced cone beam scanner that captures 3-D images for accurate treatment planning.
On the day of your procedure, Dr. Tall and his team can begin by numbing the treatment site with local anesthesia. You may also opt for further sedation to achieve a relaxed state while your dental work is being performed. Once you are comfortable, Dr. Tall can loosen the affected tooth from its socket before safely and gently removing the tooth. In some cases, he may divide the tooth into pieces for easier removal and more gentle treatment. This technique can lessen the impact to your jaw and reduce the time required for healing.
After the extraction is complete, Dr. Tall may place gauze to reduce and ultimately stop bleeding. You may be given painkillers to manage any post-operative pain, and you will receive detailed care instructions to follow during the recovery process.
Depending on the number of teeth being extracted, Dr. Tall can fill any gaps in your smile with custom-made porcelain crowns, bridges, or dentures.
During the recovery period, you should avoid disturbing the treatment site, and therefore should not rinse or brush forcefully or undertake strenuous exercise for the following two to three days. The pain and swelling should also subside within this time. Depending on the number of teeth being extracted, Dr. Tall can fill any gaps in your smile with custom-made porcelain crowns, bridges, or dentures.
Schedule Your Tooth Extraction
To learn more about tooth extractions and your restoration options, call our office at (208) 525-4780 or contact us online to schedule a consultation with Dr. Mark Tall. After a thorough examination, he can determine whether a tooth extraction is necessary, and how best to preserve your smile.