Dental Cleanings: An Essential Part of Maintaining Oral Health
Routine dental cleanings and exams are a crucial part of maintaining good oral health. Due to improved dental care, anyone who maintains oral hygiene and visits a dentist every six months can expect to retain their teeth throughout life. Meanwhile, good oral health supports good overall health, and lowers the risk of many systemic health problems. If you are new to the area, or need to establish a routine of biannual dental cleanings, please contact our Idaho Falls, ID, practice today and schedule an appointment. Dr. Mark Tall and his staff can help you and your family maintain healthy smiles for life.
Checkups allow us to find and treat dental issues before they cause pain and require more invasive, costly procedures.
Establishing Routine Checkups
Daily brushing and flossing is essential, but regular checkups and cleanings are equally important. A child's first checkup should occur around the time of their first birthday, or when their first tooth erupts. Biannual checkups and dental cleanings should begin when children reach age three to five, and continue throughout life.
Checkups allow us to find and treat dental issues before they cause pain and require more invasive, costly procedures. Two hours a year at preventive dental visits could help you avoid the need for extensive restorative dentistry. Patients with a heightened risk for gum disease or tooth decay may be advised to attend more frequent preventive appointments.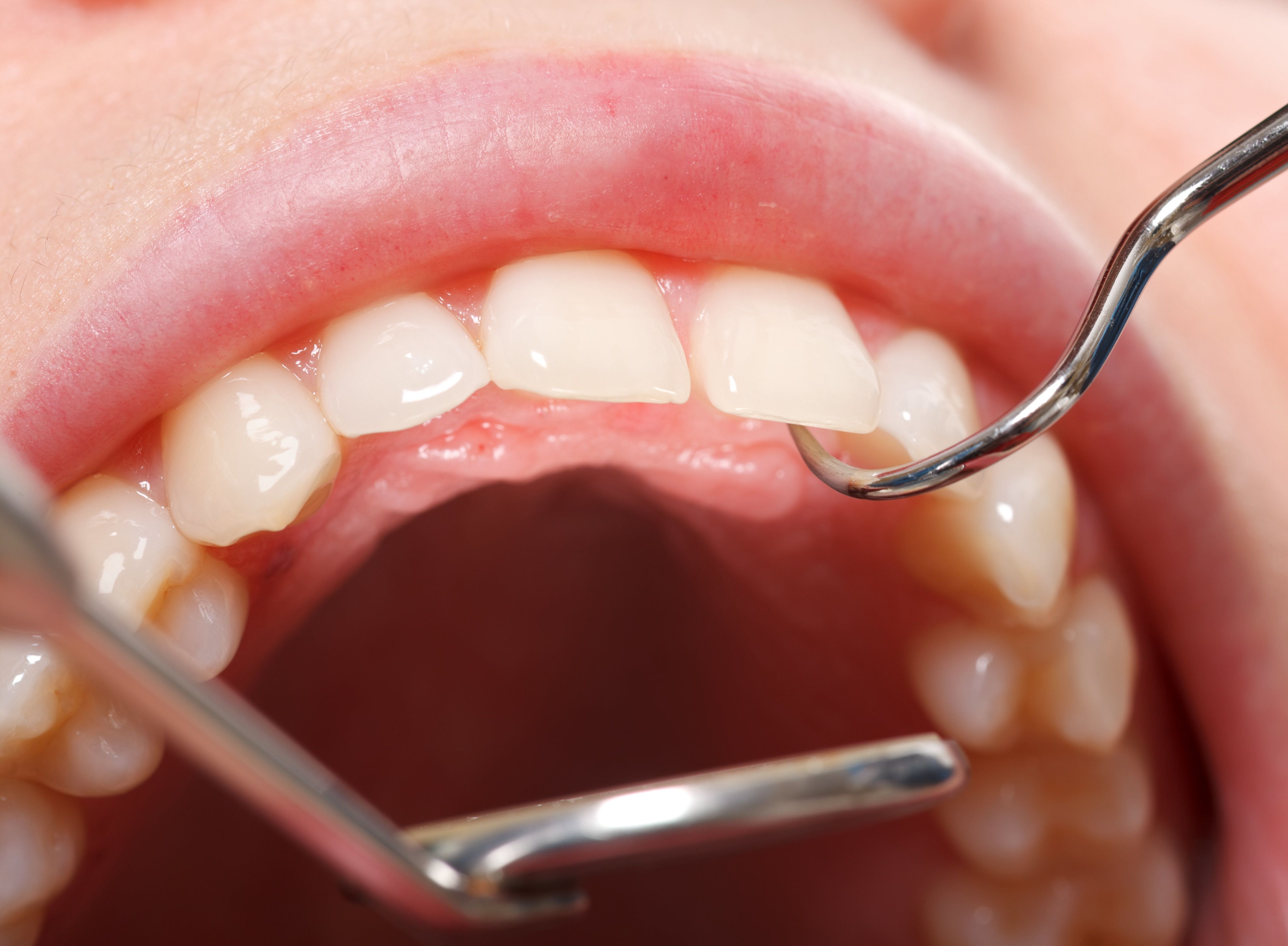 What to Expect
A checkup involves a comprehensive exam of the teeth, gums, jaws, head, and neck. Dr. Tall inspects for signs of disease, including oral cancer, which is far easier to treat in its early stages. We take dental x-rays, which help Dr. Tall accurately diagnose conditions not visible to the naked eye. If you are experiencing any pain or tenderness, or you have questions about your oral health, a checkup is the perfect opportunity to talk with the dentist about your concerns. If your exam reveals the need for restorative dentistry, Dr. Tall will present his findings and explain treatment options. If you are interested in cosmetic dentistry, Dr. Tall can also recommend treatments to help you meet your goals.
Cleanings involve removing hardened plaque to reduce the risk of gum disease, tooth loss, and other complications. Next, we record the depth of any periodontal pockets, which are areas of infection at the gum line where gums pull away from teeth. If you have pockets greater than 3mm deep, we will recommend a deep dental cleaning. If not treated, gum disease can eventually cause tooth loss and a greater risk of heart disease, diabetes, dementia, and other serious health conditions.
To help patients achieve and maintain smiles that are healthy and beautiful, we also provide free take-home teeth whitening at every checkup. We will also provide coaching in how to brush and floss more effectively.
Schedule Your Visit Today
If you and your family are new to the Idaho Falls area, or if you simply need to establish ongoing care with a reputable dentist, please contact us today to schedule your checkup.