Oral Health Maintenance
Idaho Falls General Dentistry
A strong foundation of healthy gums and teeth can be achieved through the adherence of a good oral hygiene routine that includes professional dental care. At our cosmetic dental practice, we develop caring relationships with our patients and create a comfortable environment so that dental appointments are seen as a pleasant part of oral health maintenance rather than a dreaded necessity. For ourAmmon, Blackfoot, Rexburg, Shelley, and Idaho Falls patients, general dentistry services help our patients maintain the health of the teeth and gums as well as address other oral and general health concerns including TMJ and sleep apnea.
---
It is extremely important for patients to develop a consistent oral hygiene routine at home that includes regular brushing and flossing. While this regimen can help prevent the buildup of plaque and tartar, we recommend that our patients complement this routine with professional dental cleanings at least twice a year. Professional exams and cleanings allow Dr. Tall to clean hard to reach areas of the mouth, remove any tartar that has developed, and determine if any restorative dentistry or cosmetic dentistry services are necessary. Routine dental exams are also vital in the early detection of health problems such as oral cancer. Patients who undergo dental cleanings at Sandcreek Dental benefit from perks such as free teeth whitening for life and professional advice on how to effectively care for the teeth and gums as well as take-home kits that include tools that make oral health care more effective.
Read More About Dental Cleanings
---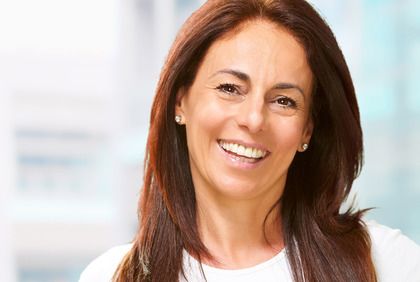 The health of the gums is just as important to the health of the teeth when it comes to maintaining good oral health. Patients need strong and healthy gums in order to support the teeth. Our routine dental cleanings include care of the gums. However, when patients show signs of gingivitis or gum disease, Dr. Tall provides additional periodontal care aimed towards eliminating plaque and tartar from around and beneath the gum line. Dr. Tall uses a Piezo machine that utilizes sonic vibrations to effectively blast tartar from the teeth and gums. This treatment is likely to be followed by the use of a gum and tooth tonic mouth rinse. This alcohol-free, antimicrobial rinse, kills the bacteria that creates plaque and tartar to leave the teeth and gums thoroughly clean.
Learn More About Periodontal Care
---
Temporomandibular joint (TMJ) disorder is a condition that creates pain and discomfort around the jaw. This can inhibit movement of the jaw joint and can create other symptoms such as frequent headaches and muscle soreness. In many cases TMJ disorder can be alleviated by the use of a mouth guard to properly align the teeth and jaw while a patient sleeps. We can provide our patients with custom-fitted mouth guards that protect the teeth and align the jaw while allowing for a close and comfortable fit. Severe cases of TMJ may require orthodontic treatment to permanently correct alignment problems. This can be discussed with Dr. Tall.
Read More About TMJ Disorder Treatment
---
Sleep apnea is another condition that can often be alleviated with the use of a dental mouth guard. Many cases of sleep apnea are caused by the blockage of a patient's airways. Our custom-made mouth guards can open up a patient's airways to allow for the adequate flow of oxygen while a patient sleeps. These mouth guard pieces which are created to precisely fit each patient allow our patients to sleep comfortably while effectively treating obstructive sleep apnea.
Learn More About Sleep Apnea
---
Dr. Tall can create customized sports mouthguards for contact sports and other athletic activities. Sports mouth guards protect patients' teeth much in the same way padding and helmets protect the body. Our sports mouthguards are comfortable and can be worn regularly, aligning the mouth in a comfortable position and allowing for easy breathing.
Read More About Sports Mouthguards
---
Decay, trauma, and periodontal disease can necessitate teeth extractions. Dr. Tall is an oral surgeon who can perform safe and successful tooth extractions, and replace your tooth root with a dental implant. The dental implant can have a variety of restorations place on it, including a dental bridge, crown, or denture.
Learn More About Teeth Extractions
---
Preventative care is an important part of what we offer at our practice. By having a good preventative plan in place, which consists of regular exams, cleanings, and good dental routines, we can help patients achieve and maintain optimal oral health. Through this detailed approach, our conservative dental cleanings and exams can help minimize cavity-causing plaque, tartar, and bacteria. Keeping teeth and gums healthier can also reduce the likelihood of periodontal disease, and the need for more costly and extensive dental work.
Read More About Preventive Dentistry
---
Dr. Mark Tall and his warm and friendly team are experienced in working with patients of all-ages. We offer comprehensive dental solutions such as restorative treatments like dental implants and dental bridges, which may be needed for our older patients. Additionally, we offer regular check-ups and dental examinations for young children, to ensure that they learn good oral hygiene practices from an early age.
Learn More About Family Dentistry
---
Many young children are often uncomfortable and fearful about visiting the dentist. Our goal is to provide a warm, welcoming, and comfortable environment for children, to make their visit to our office fun, easy, and educational. By teaching young children good cleaning habits and proper techniques, they can achieve good oral health throughout their lifetime.
Read More About Pediatric Dentistry
---
Learn More about our General Dentistry Services
Our general dentistry services include routine cleanings and exams, treatment of general oral health conditions, and even emergency dental care. If you would like to learn more about these general dentistry services or are interested in scheduling an appointment with Dr. Tall, contact us at your earliest convenience.
---