LUMINEERS® Can Transform Your Smile
Distinguished by their ultra-thin profile, LUMINEERS® are a type of porcelain veneer that can be applied with little or no alteration of your teeth. This advanced, effective solution can conceal minor imperfections such as chips, cracks, and inconsistent spacing. They can also complement your surrounding teeth to achieve an appearance of attractive symmetry in your smile. Dr. Mark Tall can place LUMINEERS® in just two easy visits to his Idaho Falls, ID, practice. To learn more about how LUMINEERS® can upgrade your smile, please contact us today.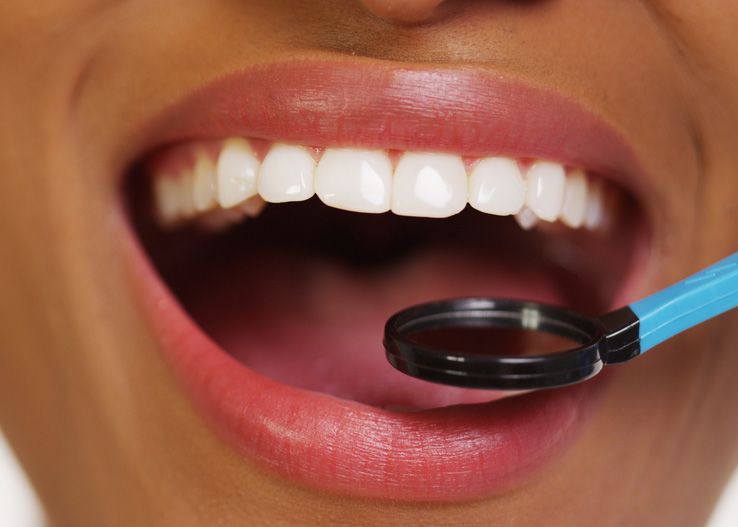 Candidates
Patients choose porcelain veneers to enhance their smiles without undergoing more extensive procedures. LUMINEERS® offer the additional benefit of requiring minimal tooth preparation. LUMINEERS® candidates:
Are in good oral health. Conditions such as tooth decay or gum disease will need to be addressed with restorative or general dentistry treatment first.
Do not have severe alignment problems. Although LUMINEERS® can correct the appearance of minor misalignment, serious misalignment that affects your bite is better treated with orthodontics.
Do not have a history of teeth grinding. Both traditional veneers and LUMINEERS® are durable, but nonetheless vulnerable to damage resulting from grinding. Patients who grind their teeth while sleeping may still be good candidates if they are willing to wear a night guard.
Procedure
After your initial consultation, LUMINEERS® require two office visits. During your first visit, Dr. Tall will take impressions and photos of the teeth you wish to enhance, and send this information to the LUMINEERS® laboratory. You may not need to have enamel removed during this visit. However, if you do, you will not need temporary veneers while you wait for your LUMINEERS®.
It will take approximately two weeks for the dental lab to fabricate your custom LUMINEERS®. You will then return to Dr. Tall's office to have them placed. Before bonding them to your teeth, Dr. Tall will have you try on the LUMINEERS® to ensure a proper fit. Next, he will lightly etch the front surface of your teeth to achieve a strong bond. The LUMINEERS® are bonded in place one at a time, and Dr. Tall will again check them to ensure proper fit and alignment. You can expect to walk out of the office with your brand-new smile in about one hour.
Benefits of LUMINEERS®
LUMINEERS® have some unique benefits. In addition to improving the appearance of your smile, LUMINEERS®:
Are a less invasive treatment
Can be completely reversible
Do not require anesthesia
Do not require temporaries between visits
LUMINEERS® are very durable, but they can break if they are mistreated. Both traditional veneers and LUMINEERS® are made of thin porcelain that gives them their natural appearance. With proper care they can last for years, but you can risk damaging them if you subject them to excess pressure through habits like chewing ice, pen caps, or fingernails. Dr. Tall can thoroughly explain the benefits of LUMINEERS® during a personal consultation.
Learn More
LUMINEERS® can give you the smile you have always wanted, and probably will not require any alteration of your teeth. To learn more about LUMINEERS®, or to schedule an evaluation, contact our office today.