Are cracks, chips, or other imperfections in your teeth affecting your self-esteem and preventing you from living life to the fullest?
Dr. Mark Tall offers cosmetic dentistry to help patients throughout Idaho Falls, Ammon, and Blackfoot, ID, achieve their dream smile.
So, why should you consider coming to Sandcreek Dental to rejuvenate your smile?
A Cosmetic Dentist Who Truly Cares
Here at Sandcreek Dental, we strive to make your experience as pleasant as possible while providing results that make your confidence soar. Dr. Mark Tall builds relationships with patients throughout the state of Idaho and treats each and every one of them like family. Our practice has hundreds of five-star reviews due to results that look flattering and provide many years of satisfaction. To request an appointment and speak directly with Dr. Tall about his cosmetic dentistry services, call our Idaho Falls, ID, office serving Ammon, Blackfoot, Rexburg, Shelley, and surrounding communities at:
The Many Benefits

of Cosmetic Dentistry
Boosted Confidence
Your smile is often the first thing people notice about you. Do you find yourself covering your mouth when you laugh, or smiling with your mouth closed? Cosmetic dentistry allows you to show people who you really are.
Comprehensive Care
Here at Sandcreek Dental, we won't refer you to someone else for your cosmetic needs.
Our Idaho Falls practice
offers
a range of cosmetic dentistry procedures all under one roof.
Whether you want veneers, whitening, or dental implants, Dr. Tall has the experience and skill to give you the exceptional results you deserve.
Just the Right Look
When you decide to upgrade your smile with the help of a dentist, you want others to notice your dazzling smile - not your dental work. Fortunately,
Dr. Tall
excels at providing results that can easily give everyone you meet the impression that you were born with all the right smile dimensions.
"I Was Lucky to Find Such a Wonderful Practice!"
5-Star Reviews
I am new to the Idaho Falls area and needed a dentist. I was lucky to find such a wonderful practice here in Ammon! From the very beginning they treated me with such friendliness, respect and expertise. Tina the dental hygienist was the most gentlest, sweetest person I could meet that day. I always get nervous going to the dentist and she made me feel relaxed immediately.. Dr Tall was just as warm and professional and I felt I had really chosen the best dentist and dental office! The office staff was so accommodating and helpful to my concerns. Thank you Sandcreek Dental for a wonderful dental experience!
View On Google
The dentist can be an intimidating place. I must say everyone at Sandcreek Dental was amazing. From when I walked in, the ladies up front make you feel right at home, from the cleaning and the Dr. Working on me, all were professional and I will continue to go back for all my dental work. Thanks again Sandcreek Dental.
View On Google
Committed to Your Comfort
Our Idaho Falls, ID, office is equipped with amenities to ensure your comfort at all times. To help patients sit back and relax, we provide blankets, Pandora, radio, and headphones. We also have refreshments and snacks available for you to enjoy. For those anxious about going to the dentist, we offer minimally invasive oral sedation dentistry to help you feel at ease during your procedure. If there's anything we can do to help make your experience more enjoyable, please let our staff know, and we're happy to accommodate.
Sandcreek Dental is the best. Dr.Mark and his staff are so professional and kind, make you feel welcome. The atmosphere is so relaxed, and the girls take the time to make you feel relaxed and welcome. I highly recommend Sandcreek Dental and Dr. Mark Tall.
View On Google
Fantastic friendly staff willing to bend over backwards for your comfort! Amazing dentist - explained everything that was happening so you're not just sitting in a chair with your jaw wide open wondering. I couldn't be happier to recommend their services!
View On Google
A Sandcreek Dental Patient
Who Went from Dull to Dazzling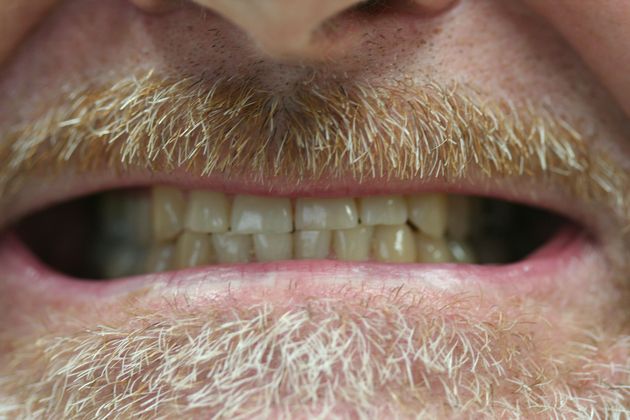 Advanced Dentistry Technology
for Superior Results
CEREC
Traditionally, creating a porcelain crown takes two visits with two weeks or longer of waiting time in between. Our CEREC technology allows us to create your completely customized dental restoration in just one appointment, making it a convenient option for your cosmetic needs. Patients can relax in our modern office while waiting to be fitted for their crown.
WaterLase
We offer laser dentistry using a WaterLase dental tool. WaterLase combines jets of water and air with laser energy to gently and conservatively treat decay, perform cleanings, and perform gum contouring without the need for drills or scalpels. Because this treatment is so precise, in many cases, anesthesia is not required. Laser dentistry also reduces risks and recovery time.
What Is the Cost of Cosmetic Dentistry?
The cost of cosmetic dentistry mainly depends on the scope of treatment. For example, whitening treatment will cost less than veneers or a smile makeover. Your dentist will discuss your cosmetic goals during your consultation to create the right treatment plan.
Insurance will not contribute to the cost of cosmetic treatments, but may cover treatments such as crowns if you have a practical need. Here at Sandcreek Dental, we work with CareCredit, a third-party lending company that can split your out-of-pocket dental costs into affordable monthly payments. Our dental staff is happy to explain this option in detail and answer any questions.